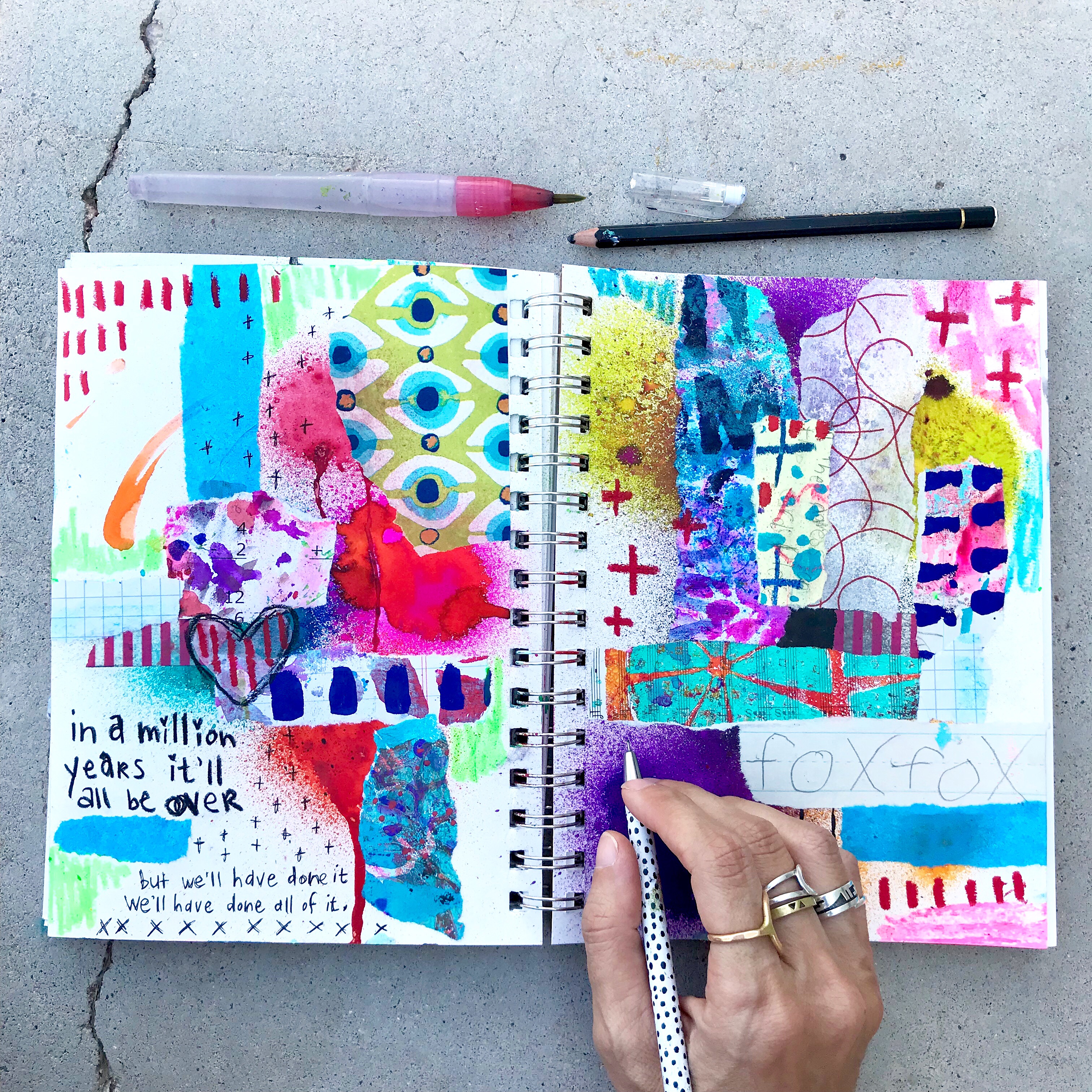 Want to learn how to create abstract backgrounds in your art journal?
Love the look of abstract art but aren't sure where to start?
Have a studio full of supplies but don't feel inspired?
You're in the right place!
In this course, you'll learn about all my favorite art materials, what I use most often, where I find my materials and MORE! I'll share with you easy prompts to get you started no matter where you are on your creative journey! Feel inspired again by your art supplies and learn how to create quick, luscious, textured, abstract backgrounds in your art journal. These technique can also be used in your other art projects as well!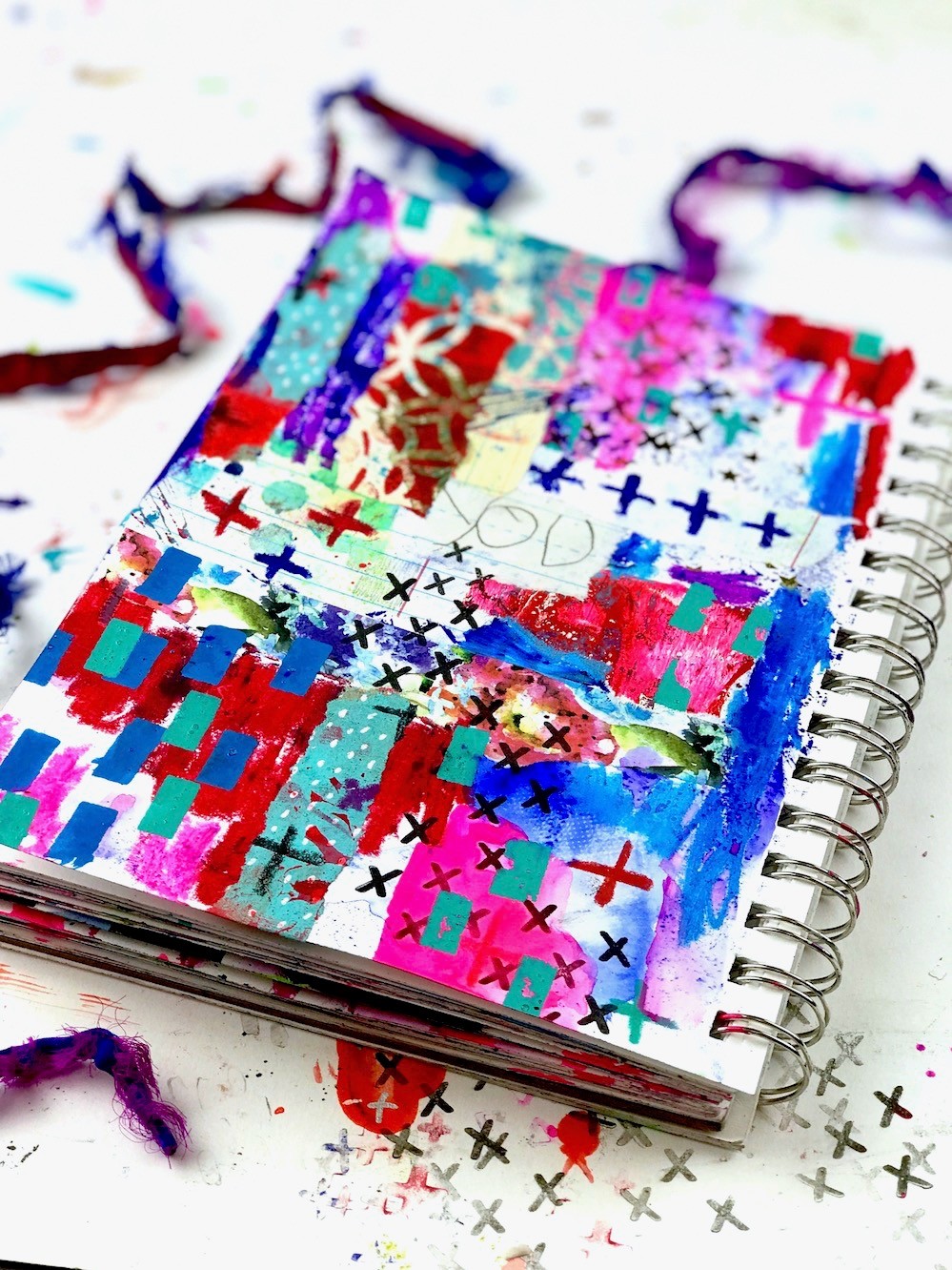 We'll explore my favorite materials such as:
Oil Pastel
Watercolor & waterbrushes
Spray ink & stencils
Texture plates & Found objects
Stabilo pencils
Acrylic paint
Acrylic ink
...and more!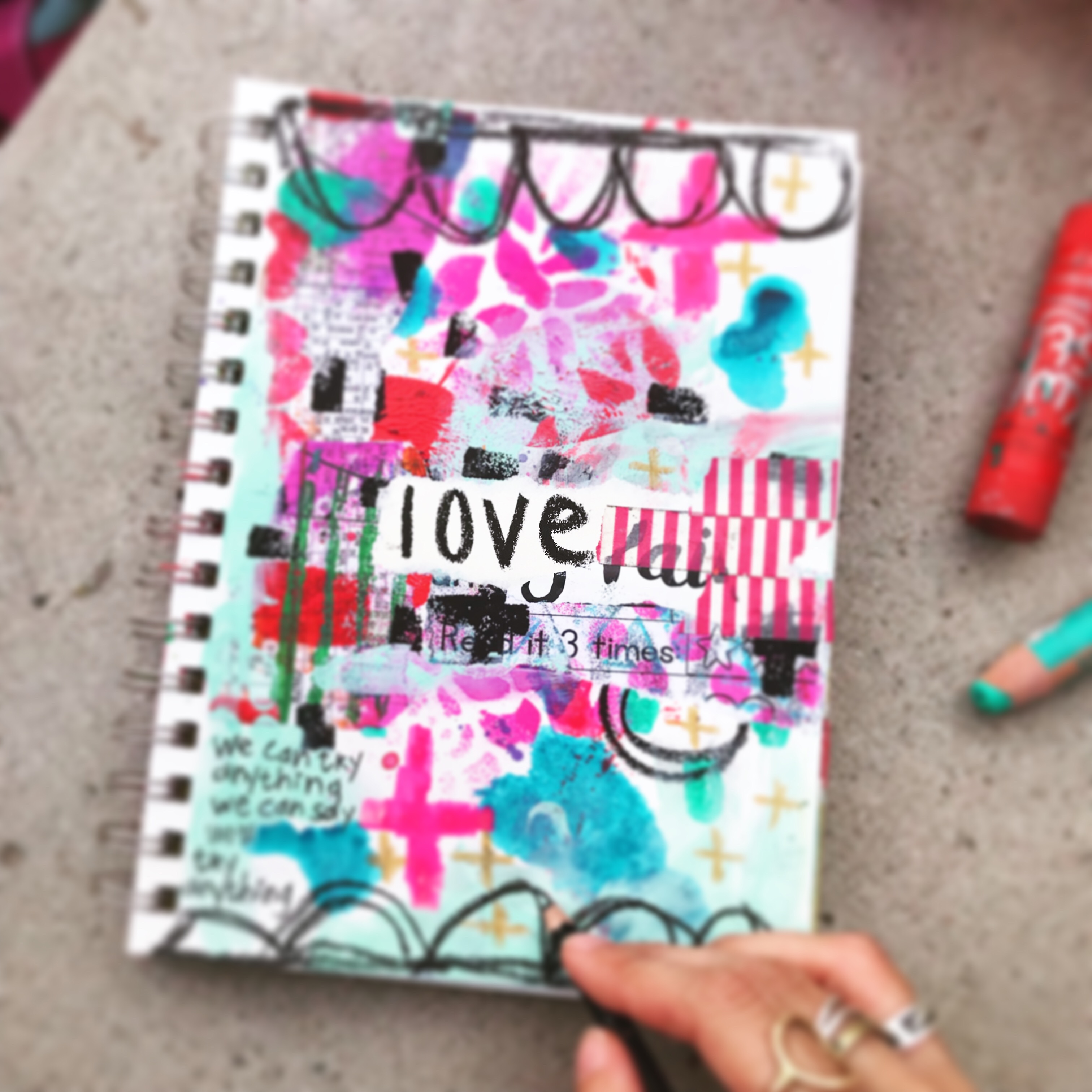 We'll also cover several techniques and topics such as:

Resists with water-based & oil-based media
Collage (creating & choosing the right pieces and how to layer it all together)
Gelli Printing
Mark-making
Creating texture
Color, composition & contrast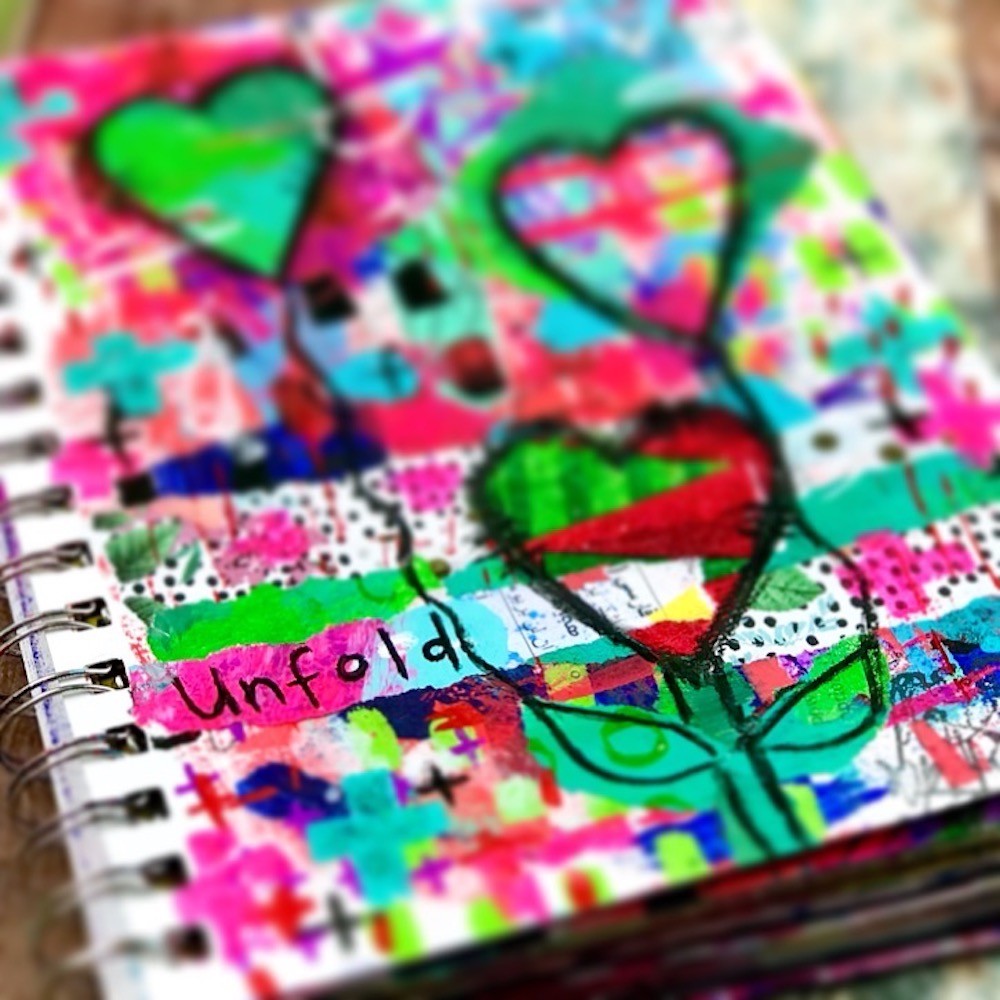 Early Bird Tier pricing: $47 until June 30!
Regular price: $67
Sign up today and SAVE!